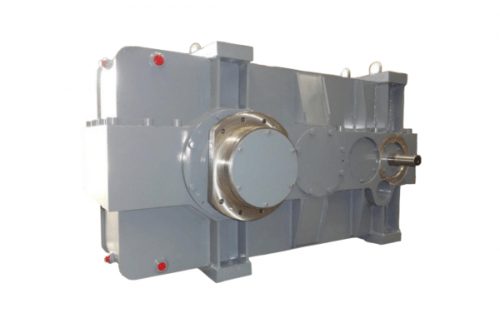 Serie RG
Helical RG series are designed mainly for use in drives of hoisting machinery.
RG series includes reducers size of 210-800 with headquarters total of 490-1760 mm, the nominal ratios of 32-450 and a nominal output of 12-660 moments kNm. Reducers in the range of 32-112 ratios are made as 3 -stage and the gears 125-450 are executed as a 4 -stage.
Load reducers : based on ISO 6336th coefficients teeth bending strength and surface pressure values ​​are used for lifting gear.