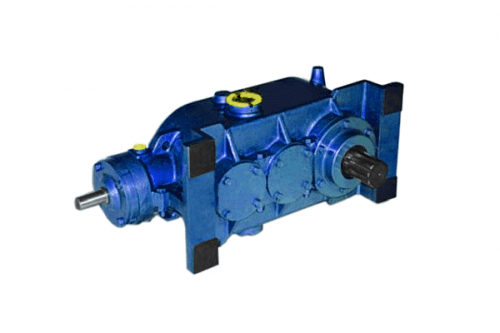 PPL-14/22 Bevel gear
PPL – 14/22 bevel gear works with the engine with a power of 14 or 22 kW, is used for a drive of scraper conveyors SKAT, PRP – 150, PZG-180/440 and other mining equipment and machinery. Is a traditional tree-stage gear with a cast iron hull, whose first stage creates a pair of bevel arc gears.
It is manufactured with two different gear ratios and four varieties of connecting terminals.