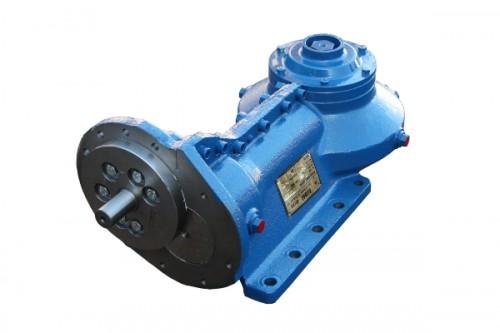 Conveyor drive reducer 11/13 for a heading machine AM-50
Reducer 11/13 with a power of 11kW with a nominal ratio 13 is used for a loader (conveyor) drive and scrapers mechanism of a heading machine AM-50.
It is a double gear reducer with a cast steel hull, whose second stage is constituted by a pair of bevel-arc wheels, connected to the electric motor viaprotective multi-plate coupling. Coupling hub is an integral part of a reducer.
Reducer is manufactured in two versions: right and left.